Dried flowers have been used for centuries to symbolize a wide range of emotions, from love and admiration to grief and loss. Here are some beautiful quotes about dried flowers that will make you appreciate the colors of your life.
Dried Flowers Quotes
01
"Love is like dried flowers sometimes. Even though you watch the petals shrink and change color, you cannot help treasuring them" – Munia Khan
02
"Flowers need plenty of water and sunshine to grow. Love, too, needs attention and affection, or else it slowly withers away from neglect. Once love's gone, it's as brittle as a dried-out leaf. You pick it up, only to discover that it's turned to ash beneath your once careful touch, gone on a swift wind forever." – Kerri Maniscalco
03
"Already my childhood seemed far away—a remote age, faded and bittersweet, like dried flowers. Did I regret its loss, did I want it back? I didn't think so." – Margaret Atwood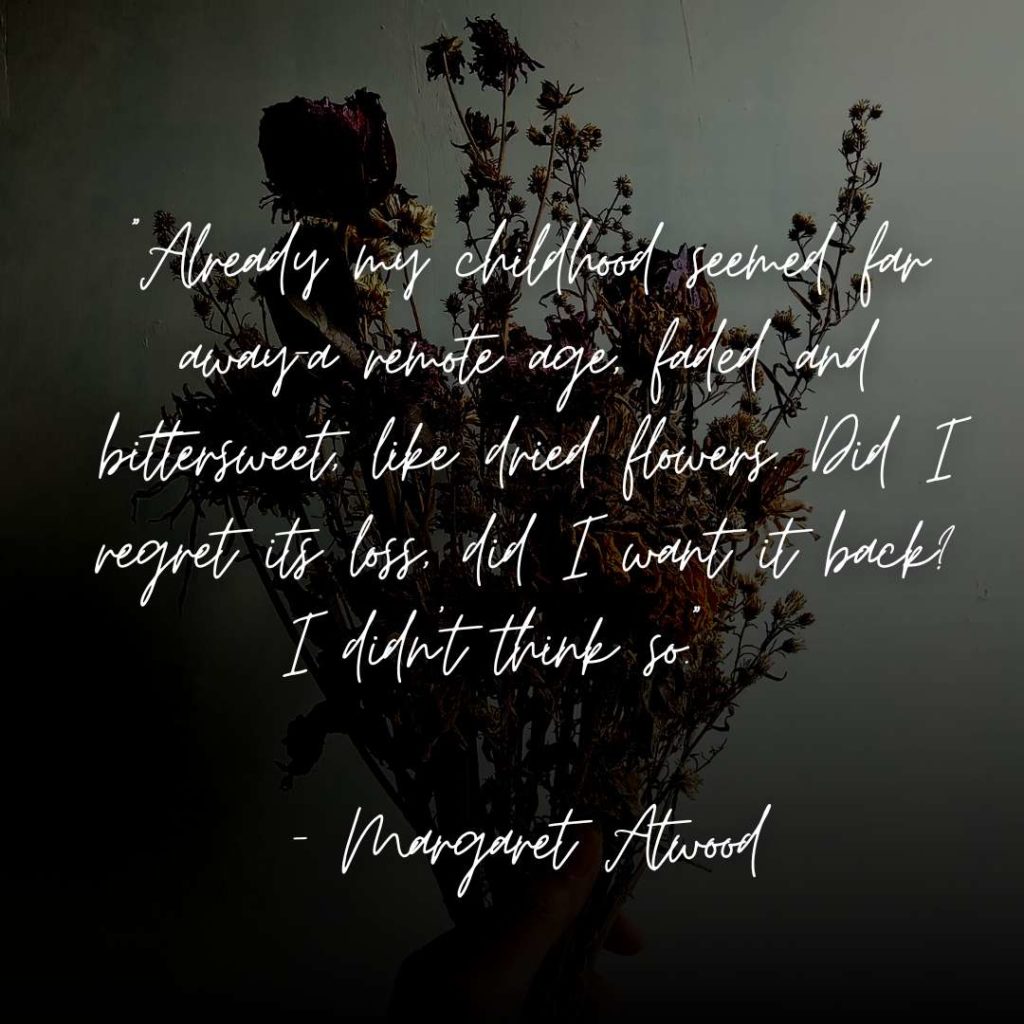 04
"I was a flower that bloomed and sparked way too fast. He took me in 'cause I was pretty in all kinds of colors but way too soon I stood on his table sad and dried up. I forgot to nourish myself and the sun never shone from my sky." – Charlotte Eriksson
05
"The violet of her eyes was dried-up flowers; her mouth was the color and softness of rocks" – Tamsyn Muir
06
"Sadness is like a dried flower that has lost its scent, but in your heart, it will always remain."
07
"Shed no tear! oh, shed no tear!
The flower will bloom another year.
Weep no more! oh, weep no more!"
– John Keats
08
"When your heart is not beating anymore, but you still know it's still inside you like a dried flower."
09
"Fall in love with the beautiful colors of autumn especially through the petals of a dried flower."
10
"Sadness is like a dried flower worth watering."
11
"The dried flowers of life remind us that love is the most important thing in the world."
12
"Sadness is like a dried flower. We hold on to memories like the things we've lost."
13
"The saddest thing in the world is to see a flower dried and withered by the wind."
14
"You're one of a kind. A precious dried flower that I can't help but embrace. I love kissing you because it makes you even more beautiful."
15
"You are my dried flower; your scent is remembered for years."
16
"Sadness is like a dried flower. Keep holding on with love, for the memories are all you have left of them."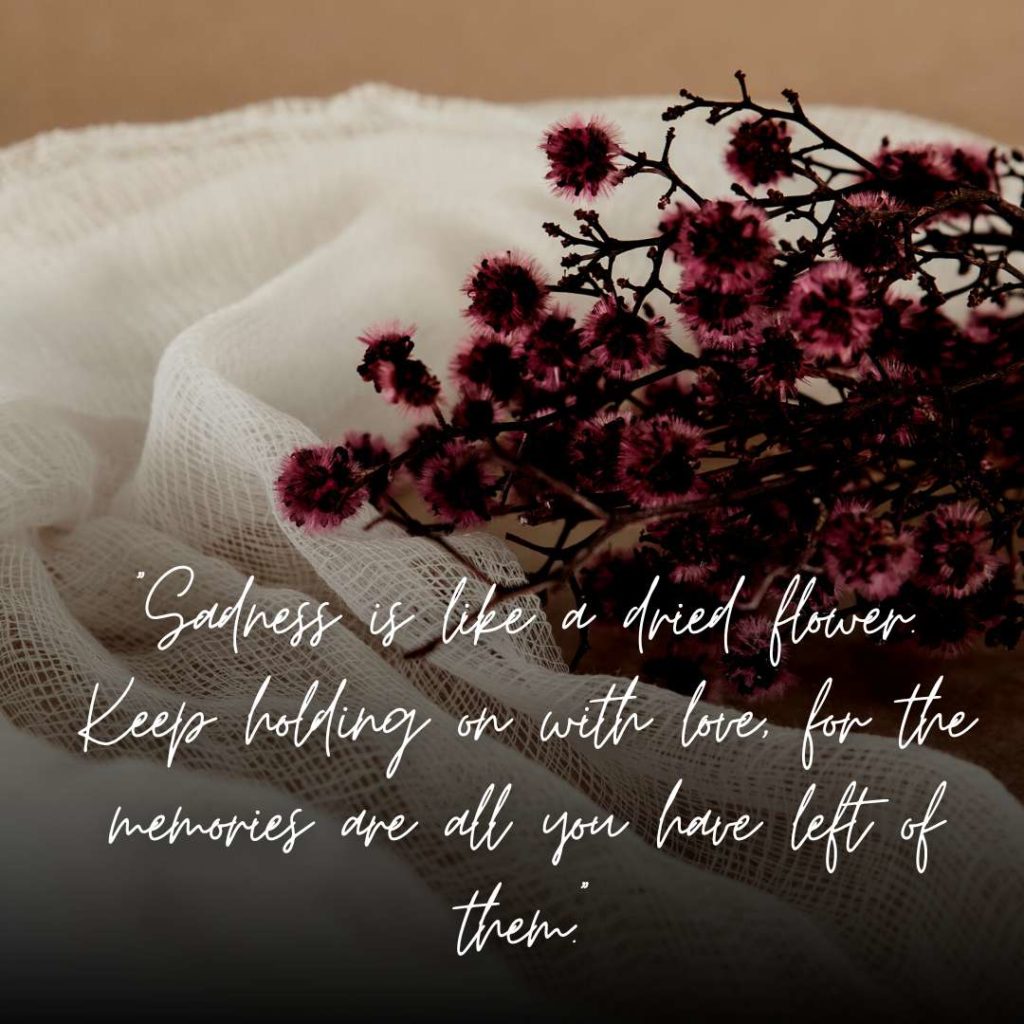 17
"The beauty and elegance of dried flowers are apparent even in their simplicity."
18
"When we open our hearts and minds, we discover a world filled with endless beauty like a dried flower."
19
"Sometimes I feel like a dried flower, but then I wake up and realize it's spring. Let's not lose hope and remember life is far from over."
20
"We're tough, we're determined and we are not going to let anything stop us from achieving our goals. We believe in the power of dried flowers."
21
"The beauty of a dried flower is that it never dies."
23
"I'm a dried flower who lives in a jar. Your heart is my home, and I may never bloom again, but I want you to know that I am still here with you."
24
"When you fall in love, you lose your heart. When you lose your heart, it becomes a dried flower that can never bloom again."
25
"You may be a dried flower, but you make me feel like I'm alive and breathing as happiness is found in the little things."
26
"You are my dried flower. You are a part of me—and I want you to be the part of me that makes me smile and feel like life is worth living."
27
"Lost dreams like a dried flower, nothing blooms again."
28
"Our determination is like a dried flower, it needs to flourish with the right amount of sunshine and care. Let's remember how we were once so strong like a flower and how we got through those tough times."
29
"You are the dried flower I hold close to my heart."
30
"If you're looking for a way to bring more joy and color into your life, try a dried flower bouquet."
31
"You're my dried flower, you're my favorite thing."
32
"Like a withered flower, you are soft yet strong. You inspire others to be as unique as you."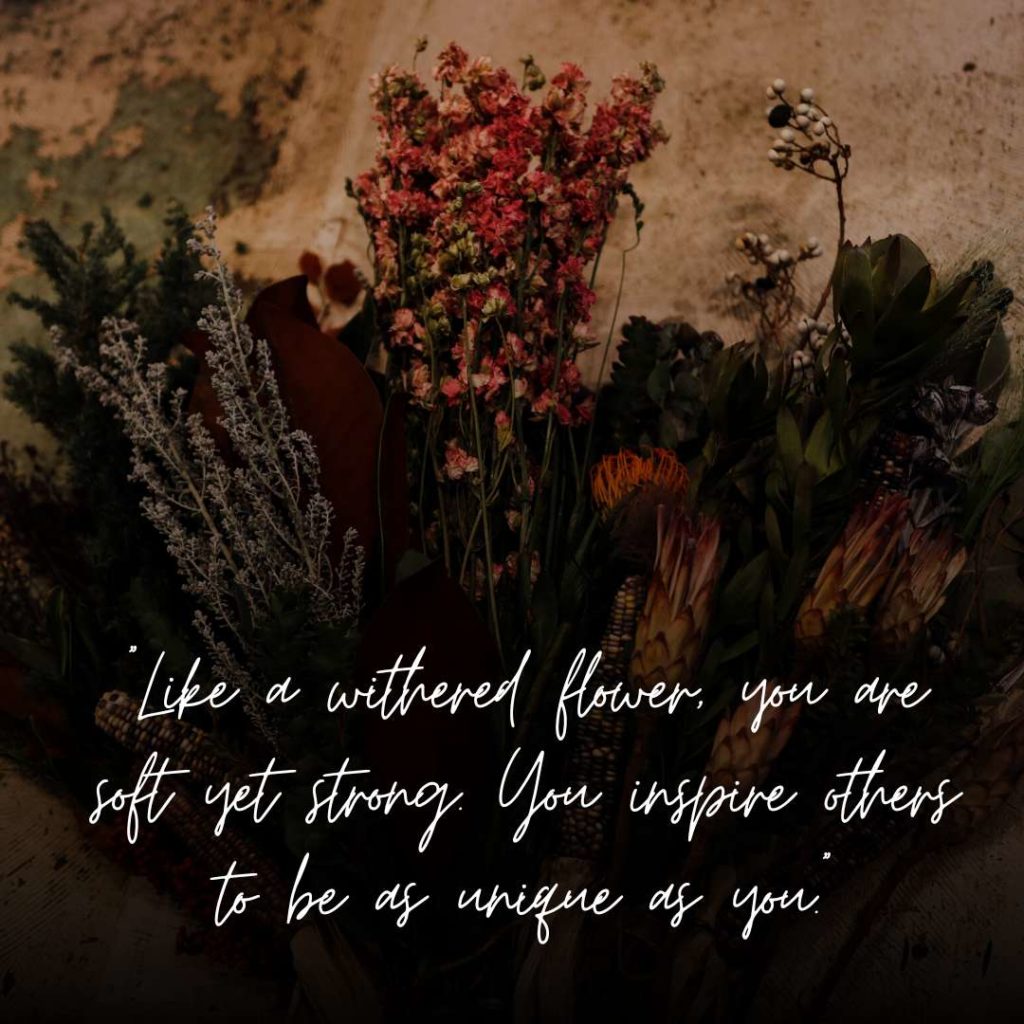 33
"When you're a dried flower in life, the world is your garden."
34
"Keeping this blooming spirit and passion for all that is life alive by being my own dried flower in life."
35
"You are a dried flower in the season of blossoming. You are a reminder of the many ways that love can unfold."
36
"Being a dried flower in life is a very beautiful feeling. The smell of life and feel like it's always been this way, makes me love it even more."
37
"Nobody can take away the memories we made together or the joy you bring to my life, but I'm so scared that one day you'll be gone like a dried flower
38
"You are a beautiful dried flower, just waiting to be picked and loved."
39
"Like a dried flower, you are firm and graceful. You have the ability to remain steadfast in your personal views and convictions, regardless of what others may say about them."
40
"You are my dried flower. I like to run my hands over you, to caress your soft petals. I love how you feel when I lightly brush my lips across you. You make me happy to be alive!"
41
"Jewels, lies, slips of paper, dried flowers, memories of thing long past, useless quotations, idle hands, beads, buttons, and mischief." – Holly Black
We hope you enjoyed our compilation of quotes about dried flowers.
Related Posts
120+ Rain and Flowers Instagram Captions To Share Your Mood
20+ Reading Under The Tree Quotes and Captions