Women are warriors because they are strong, brave and excel in everything they do. They never give up in the face of adversity and always fight for what they believe in. Warriors embody the qualities that all women should aspire to. They are powerful, independent and self-reliant. They know what they want and go after it with determination. In this post, we have compiled some amazing warrior woman quotes with images to most of them so you can share it on social media.
Warrior Woman Quotes [With Images]
"She wore her scars as her best attire. A stunning dress made of hellfire."

– Daniel Saint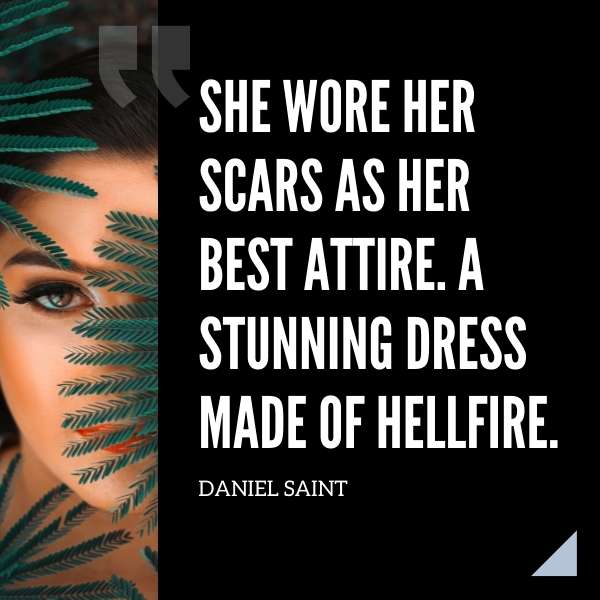 "Each time a woman stands up for herself, she stands up for all women."

– Maya Angelou
"She never seemed shattered; to me, she was a breathtaking mosaic of the battles she's won."

– Matt Baker
"Pain shapes a woman into a warrior." – R. H. Sin
"The most dangerous women of all is the one who refuses to rely on your sword to save her because she carries her own."

– R H Sin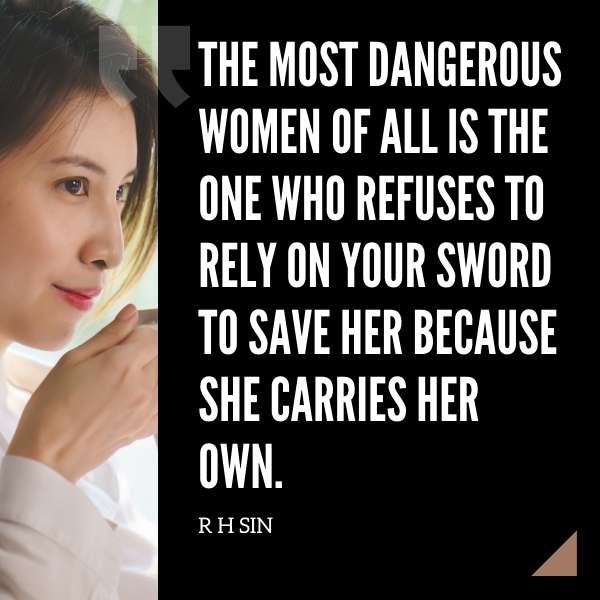 "Women that believe in each other can survive anything. Women who believe in each other create armies that will win kingdoms and wars."

– Nikita Gill
"And now, born from the ashes, she's a warrior in bloodies black."

– Amie Kaufman
"Be the kind of woman that when your feet hit the floor each morning, the devil says: "Oh no! She's up!"
"She overcame everything that was meant to destroy her."

– Sylvester McNutt III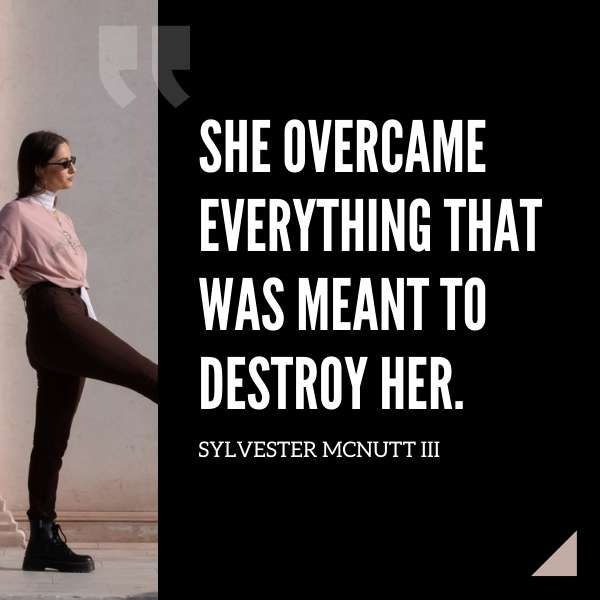 "I've often thought it unfair that women are expected to stay at home when there's a fight to be won. If a woman has the strength to bear a child, she can swing a sword as well as any man."

– Karen Hawkins
"She stood in the storm, and when the wind did not blow her way, she adjusted the sails."

– Elizabeth Edwards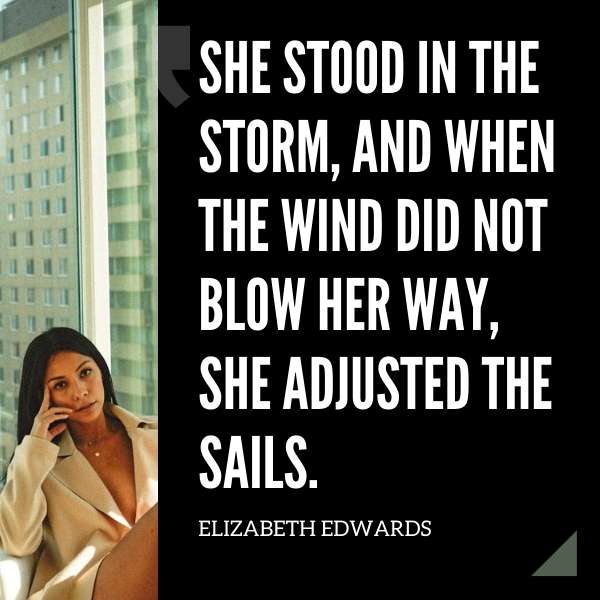 "She's been through more hell than you'll ever know. But that's what gives her beauty an edge… You can't touch a woman who can wear pain like the grandest of diamonds around her neck."

– Alfa Holden
"She does whatever it takes to make it through one more day. She is a woman, a warrior, with the soul of a survivor and heart that is in search of peace and love."

– Reggie Nulan
"She was beholden to no man, held her tongue for none, she would stand before the gods themselves and inform them of what they could do with their immortal souls."

– A. H. Septimius
"There are two powers in the world; one is the sword and the other is the pen. There is a third power stronger than both, that of women."

– Malala Yousufzai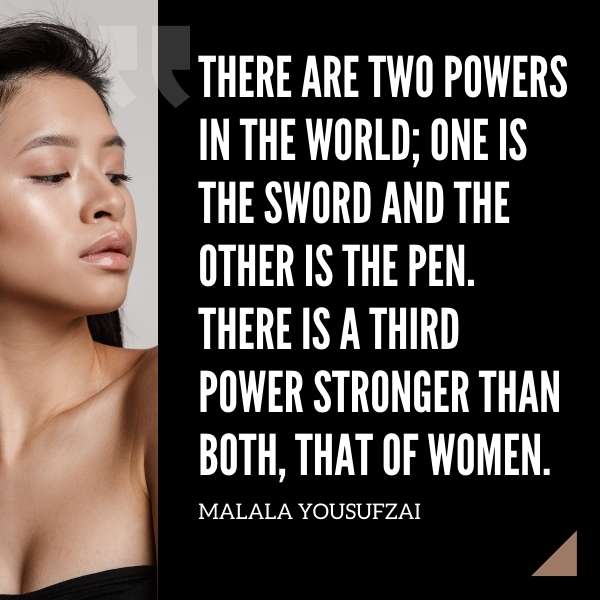 "She's proof that you can walk through hell and still be an angel."

– R. H. Sin
"Sometimes an angel, sometimes a hell-raiser, always a strong woman."

R. H. Sin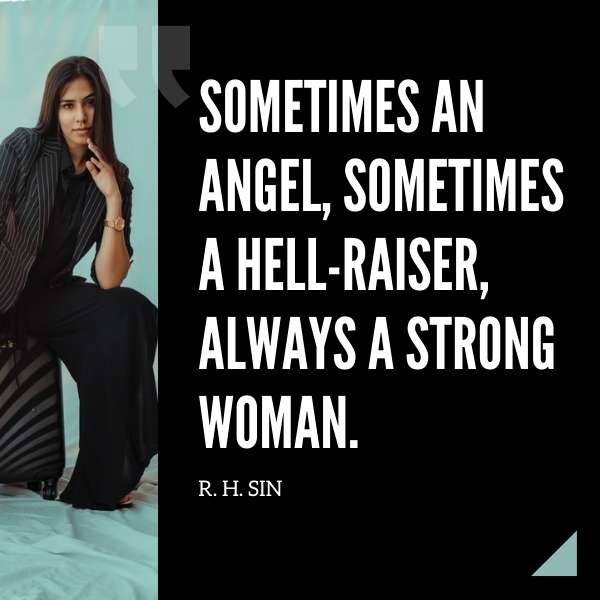 "The true warrior isn't immune to fear. She fights in spite of it."

Francesca Lia Block
"She never cared for the crown. She preferred a sword."

R H Sin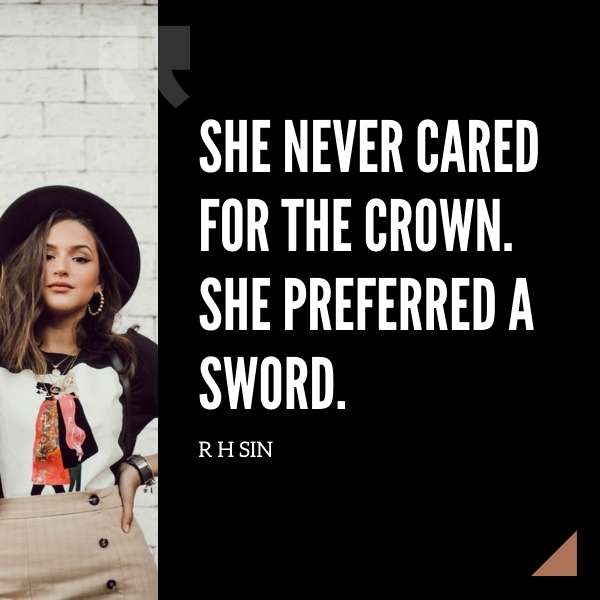 "She is a knight polishing her armor. Carrying her own sword. Fighting her own battles. Making her own glory."

Adrian Michael
"In fighting for women, we fight for humanity. We fight for the future – for everyone."

Salma Hayek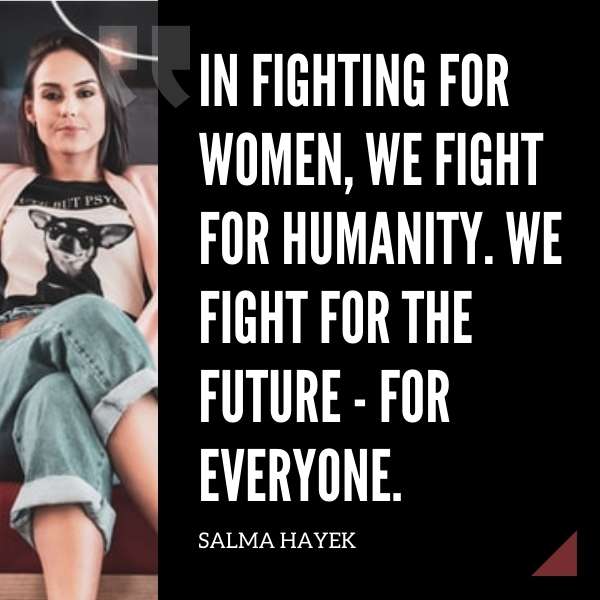 "The warrior woman is filled with the courage, confidence, and inner strength to leave the past behind. She knows that there is no way to express herself fully when she is still carrying burdens that need to be released."

Debbie Ford
"Women should be tough, tender, laugh as much as possible, and live long lives. The struggle for equality continues unabated, and the woman warrior who is armed with wit and courage will be among the first to celebrate victory."

Maya Angelou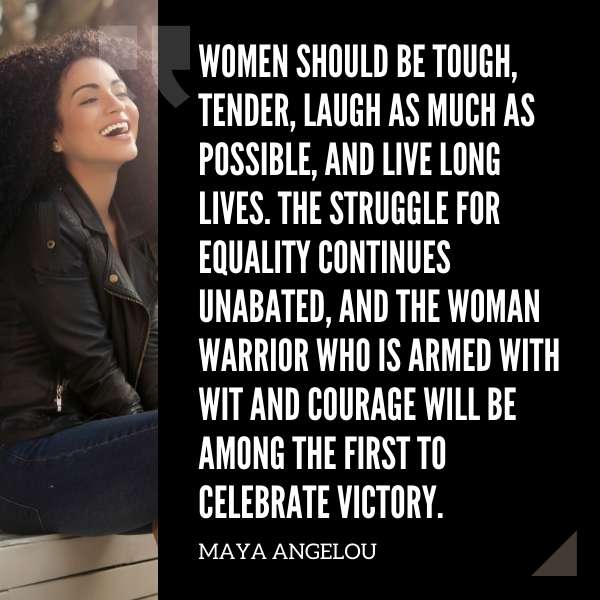 "Within every woman exists a warrior. Really."

Jessica Bennet
"Alone, by herself she built the kingdom that she wanted."

R. H. Sin
"I am a warrior in the time of women warriors; the longing for justice is the sword I carry."

Sonia Johnson
"A strong woman builds her own world. She is one who is wise enough to know that it will attract the man she will gladly share it with."

Ellen J. Barrier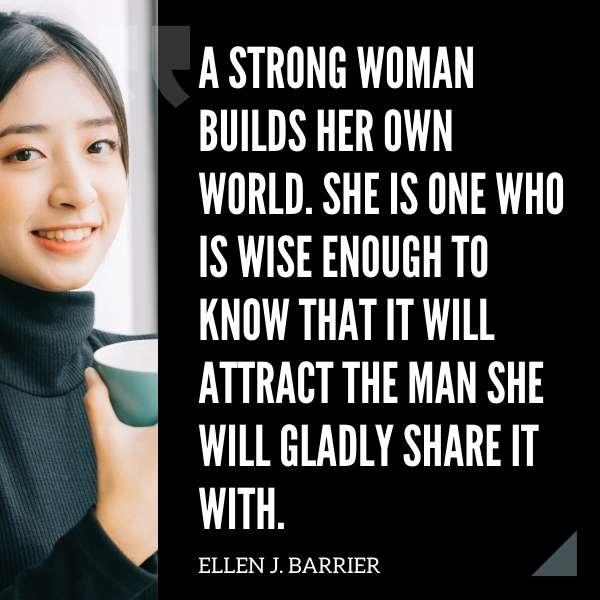 "A woman is the full circle. Within her is the power to create, nurture and transform."

Diane Mariechild
"There is no limit to what we, as women, can accomplish."

Michelle Obama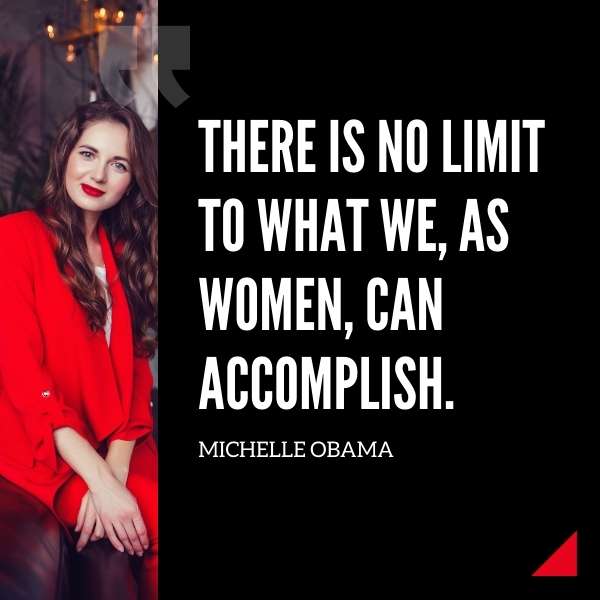 "We have to be smart and fight like warriors."

Kamala Harris
"I've often thought it unfair that women are expected to stay at home when there's a fight to be won. If a woman has the strength to bear a child, she can swing a sword as well as any man."

Karen Hawkins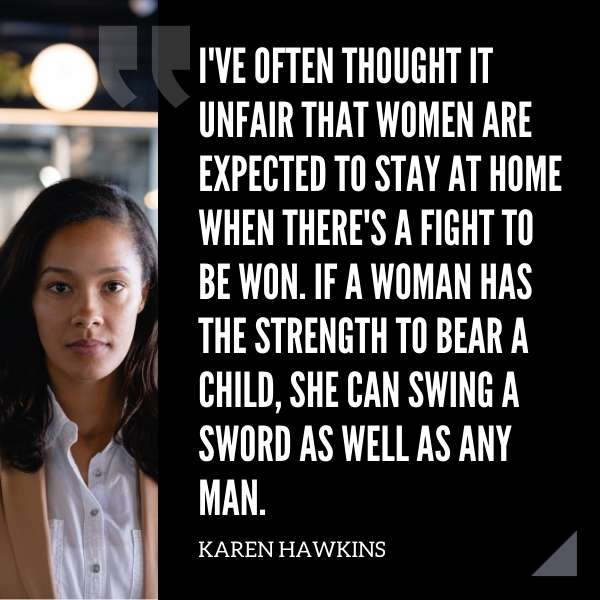 "Strong women fight with grace in their voice and love in their souls."

Han Elaine
"Women are taking control of their own lives and destiny."

Oprah Winfrey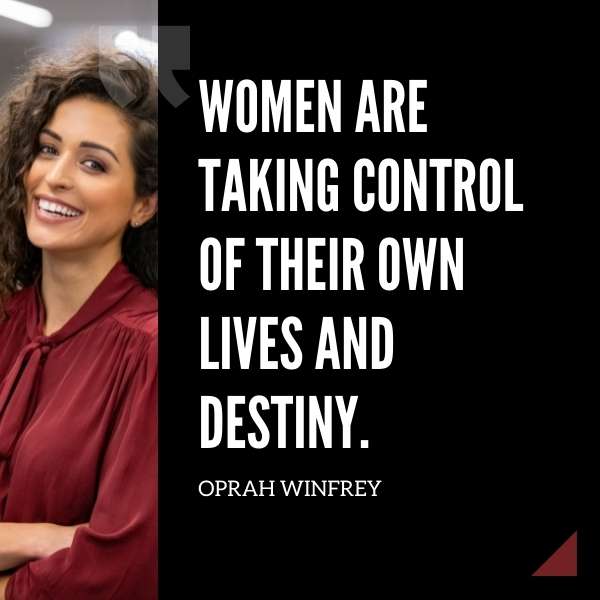 "Women are powerful and strong, we can do anything we set our minds to."

Beyonce
"A woman is like a tea bag; you never know how strong she is until she gets in hot water."

Eleanor Roosevelt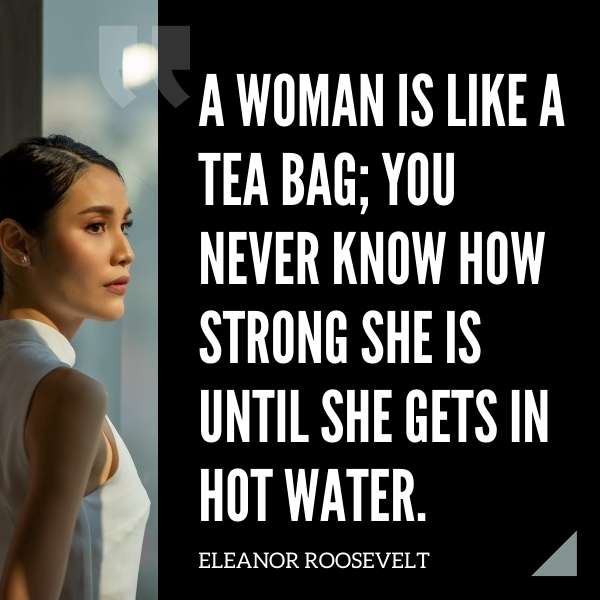 "I am a woman with thoughts and questions and shit to say. I say if I'm beautiful. I say if I'm strong. You will not determine my story – I will."

Amy Schumer
"I do not believe in using women in combat, because females are too fierce."

Margaret Mead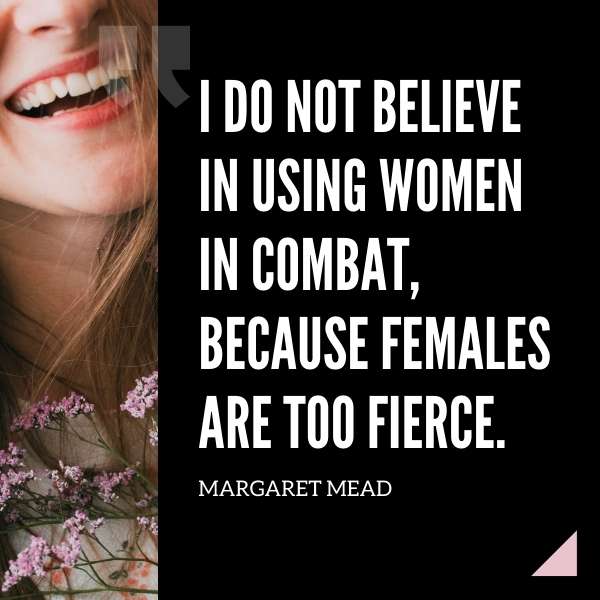 "Apparently, a woman can only go so long without a sword between her hands."

Sarah J. Maas
"There's nothing a man can do, that I can't do better and in heels."

Ginger Rogers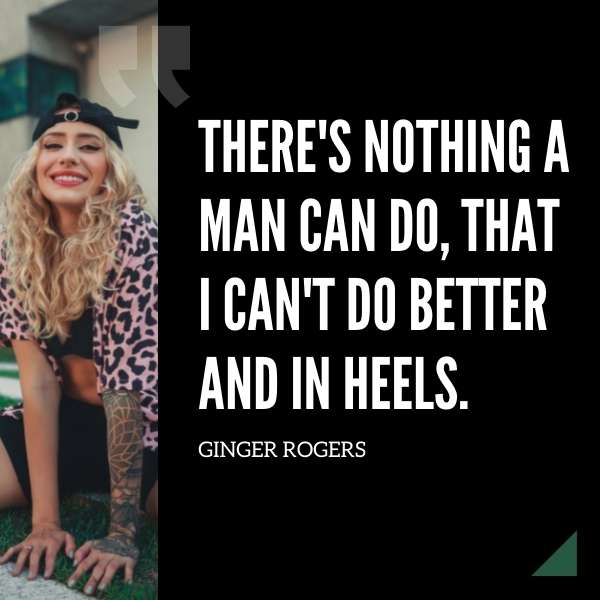 "It's hard not to be a fighter when you're constantly under siege."

Cassandra Duffy
"I think the best thing that could happen to any young girl is to have somebody tell her that she's fierce and she's brave and she's powerful."

Chimamanda Ngozi Adichie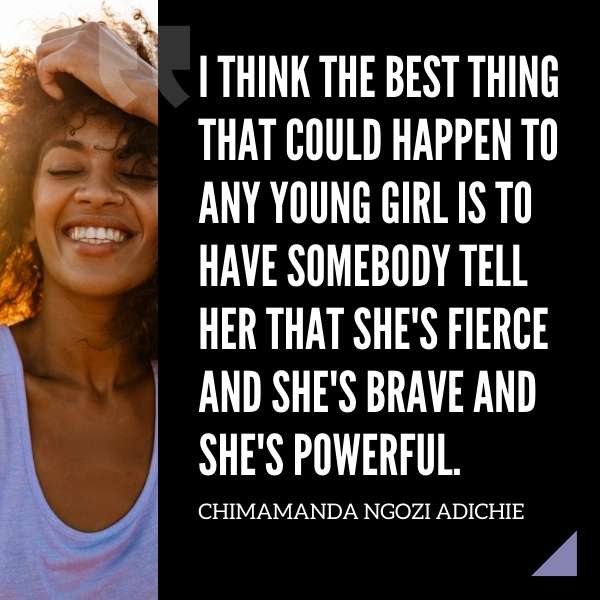 "She has fought many wars, most internal. The ones that you battle alone, for this, she is remarkable. She is a survivor."

Nikki Rowe
"This is what I tell, especially young women, fight the big fights. Don't fight the little fight… Be the first one in, be the last one out. Do your homework, choose your battles. Don't whine, and don't be the one who complains about everything. Fight the big fight."

Barbara Walters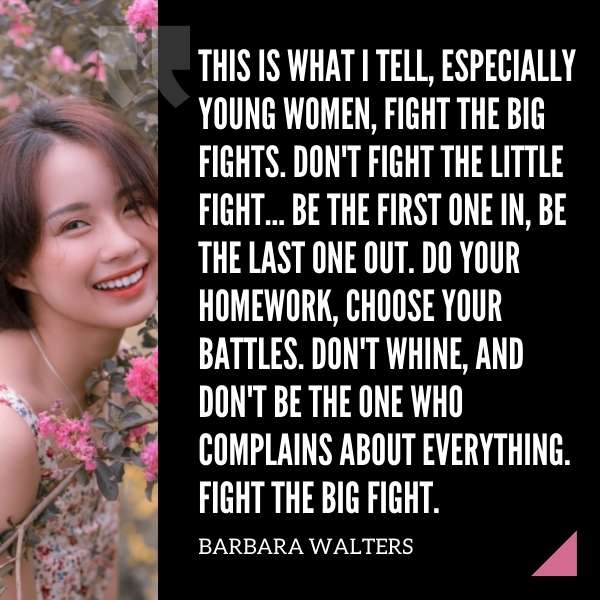 "If I have to, I can do anything. I am strong, I am invincible, I am Woman."

Helen Reddy
"The emerging woman … will be strong-minded, strong-hearted, strong-souled, and strong-bodied…strength and beauty must go together."

Lousa Mary Alcott
"Man go to battle, Woman wage war."

The White Queen
"Let's be clear, I'm a strong woman."

Bethenny Frankel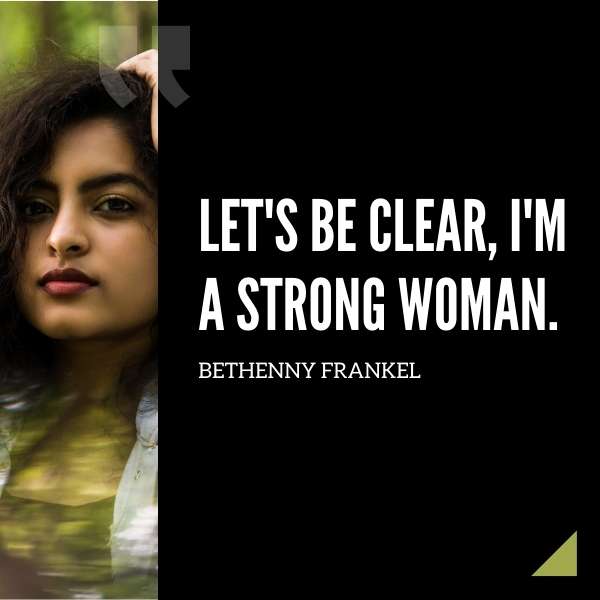 "Who are you to say that being a lady, in itself is not its own kind of war."

Megan Spooner
"Strong women don't play victim, don't make themselves look pitiful and don't point fingers. They stand and deal."

Mandy Hale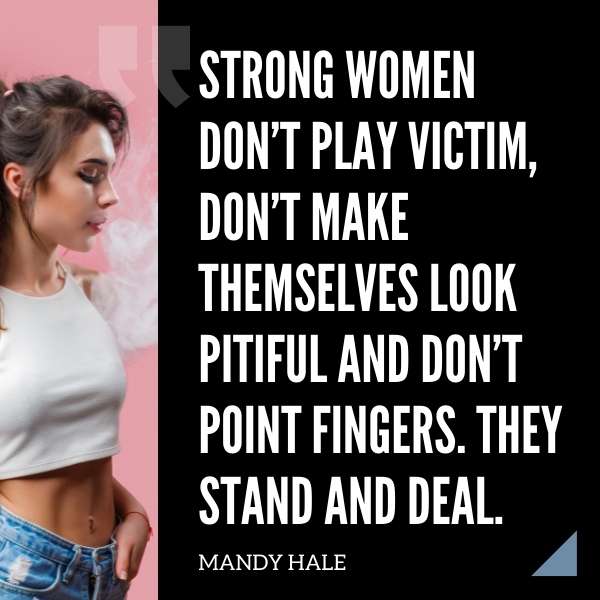 "Men fight wars. Women win them."

Elizabeth I
"I'm not a humanitarian, I'm a hell-raiser."

Mother Jones
"I believe a strong woman may be stronger than a man, particularly if she happens to have love in her heart. I guess a loving woman is indestructible."

John Steinbeck
"Sometimes the women have to take over. Like in the war."

Polly Gray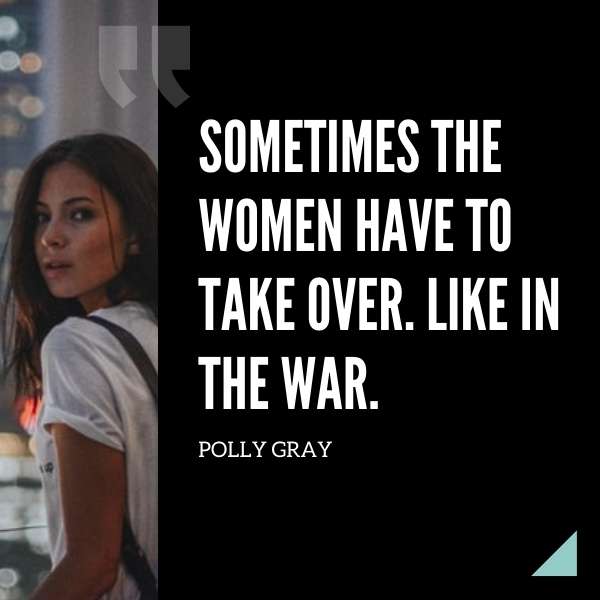 "A really strong woman accepts the war she went through and is ennobled by her scars."

Carly Simon
"I absolutely believe the past had its share of warrior women who fought like men. Whether some of these were the actual Amazons from Greek myth is another matter."

Anne Fortier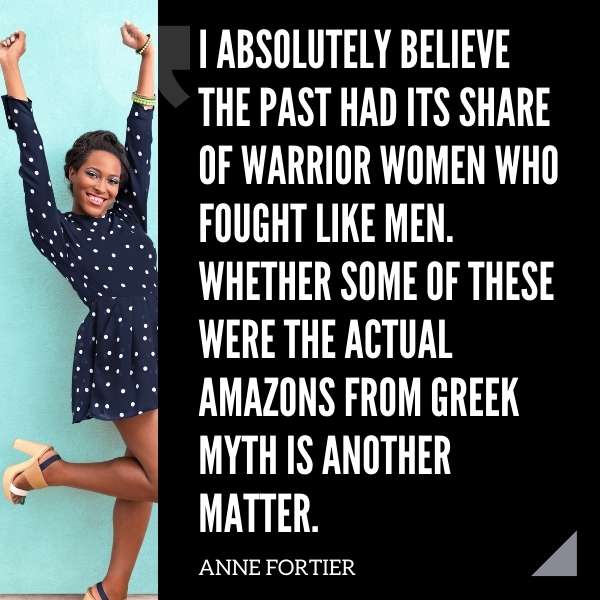 "Pain shapes a woman into a warrior."

R. H. Sin
"Half woman, half warrior. Delicate and strong."

R.H. Sin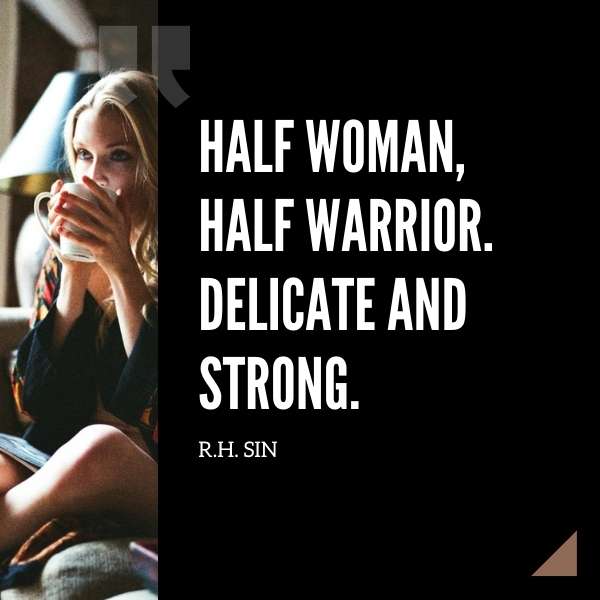 "I wanted to show that women are empowered and strong, and don't have to be saved by some male hero, but they can take care of themselves using their intelligence and their power."

Gal Gadot
"I'm an all powerful amazon warrior, not just some sniveling girl."

Ani Difranco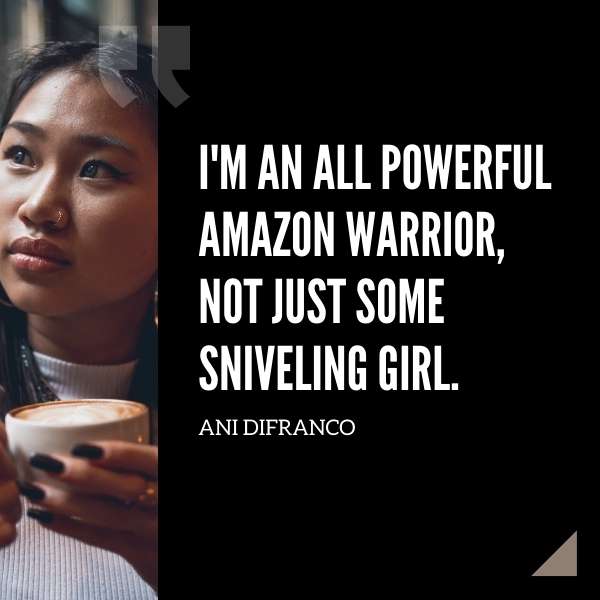 "The female warrior knows how to fight without violence. She knows when not to raise her sword, but instead hold up her heart. Her shield is not a defense against others but a shelter for all."

Riitta Klint
"I always thought of my mother as a warrior woman, and I became interested in pursuing stories of women who invent lives in order to survive."

Lynn Nottage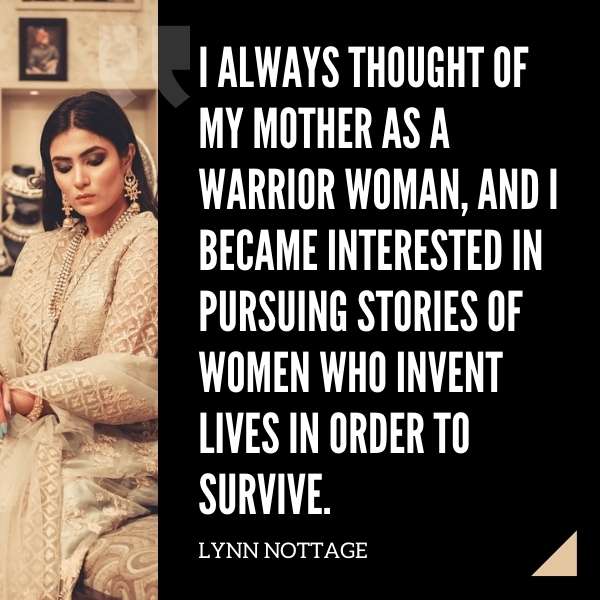 "I don't need protecting. I am not the girl you save."

Olivia Pope
"She is a queen. Her soul is royalty."

Adrian Michael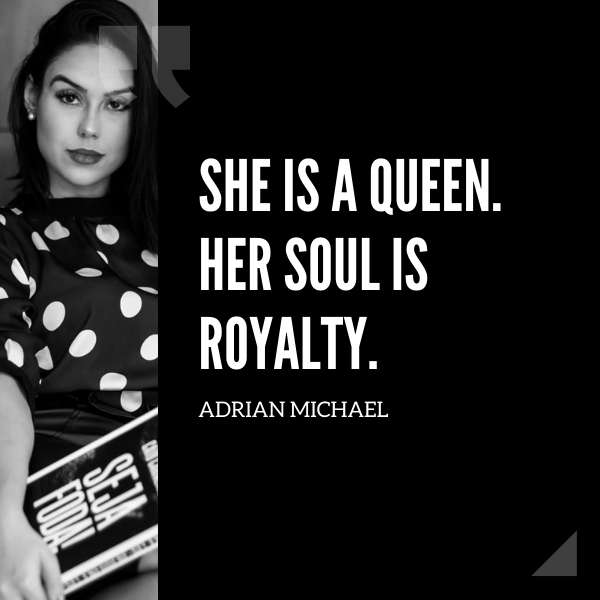 "Her soul is fierce, her heart is brave, her mind is strong."

R H Sin
"I admire women who can be feminists and fight for women's rights, who believe in our powers as individuals and yet not apologize for beauty."

Olivia Wilde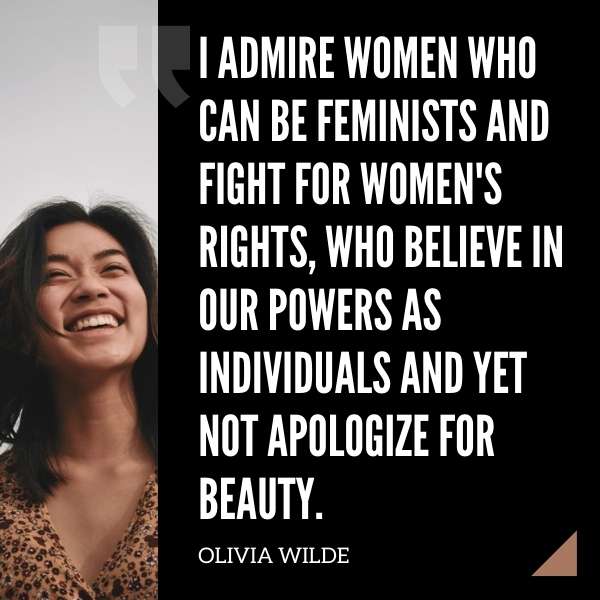 "I know what I want, I have a goal, an opinion, I have a religion and love. Let me be myself and then I am satisfied. I know that I'm a woman, a woman with inward strength and plenty of courage."

Anne Frank
"The fire, baby. It'll burn us both. There's no place in this world for our kind of fire. My warrior woman. My Valkyrie. You'll always be mine. Always. And never."

Frank Miller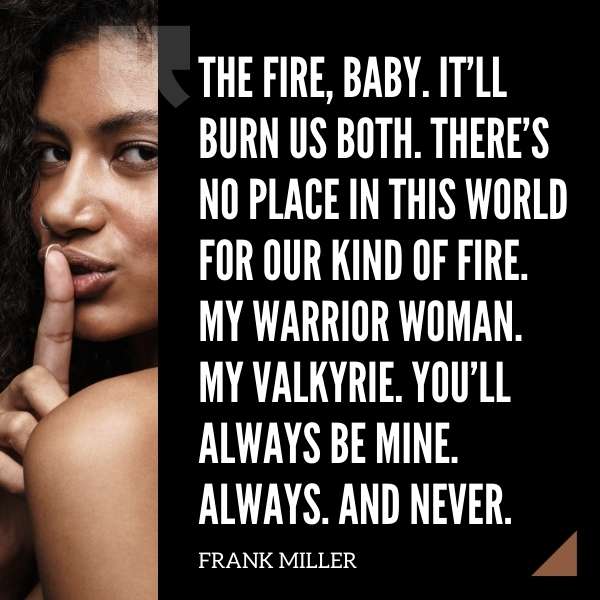 "As a warrior, she won't have allowed herself to mourn. But women can't make themselves as detached as men. Our hearts are bigger. We feel loss in a way men don't. Orna has the body and mind of a warrior but her heart is like mine, and I know inside she's weeping."

Darren Shan
"She wasn't looking for a knight. she was looking for a sword."

Atticus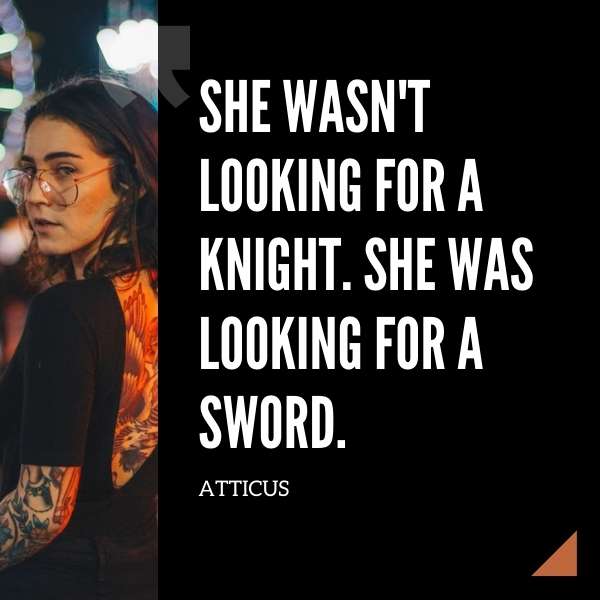 "A woman is a warrior too. But she is meant to be a warrior in a uniquely feminine way. Sometime before the sorrows of life did their best to kill it in us, most young women wanted to be a part of something grand, something important."

Stasi Eldredge
We hope you enjoyed women warrior quotes with images. You might also be interested in 90+ Wonder Woman Instagram Captions for Strong Women.