Long legs are often considered attractive in many cultures. Some people believe that long legs are an evolutionary advantage, as they allow for greater strides and thus cover more ground quickly. Others simply find long legs aesthetically pleasing. In any case, if you are looking for some long legs quotes & Instagram captions, we have compiled a list for you.
Long Legs Quotes
1. "My legs are really long and that's cool apparently, but I'm totally klutzy. I mean, I'm like Bambi. I fall all over myself because I can't control my arms and my really long legs." – Taylor Momsen
2. "I have very long legs and I hate driving anything unless it's a boat or an ATV in the jungle. I like to sit in the back of a car, where I can look out the window, answer my emails on my iPad, or hold hands with a pretty girl." – Jean Pigozzi
3. "Just because you have long legs doesn't mean you'll be happy as a Rockette." – Nicholas Lore
4. "In the mountains, the shortest way is from peak to peak: but for that you must have long legs." – Friedrich Nietzsche
5. "There are long legged women who will take you for trimmin'. Yes, it's night life, oh, night life." – Elvis Presley
6. "It's not really a shorter skirt, I just have longer legs." – Anna Kournikova
7. "I had ordered long legs, but they never arrived. My eyes are weird too, one is grey and the other is green. I have a crooked smile and my nose looks like a ski slope. No, I would not win a Miss contest." – Jane Seymour
8. "Not to be vain, but I have nice long legs, so I like to accentuate them. Find what part of your body you love most – it can be your arms, your chest, your legs – and emphasize that." – Khloe Kardashian
9. "My only real insecurities in high school were having such long legs and thick hair things I'm so very grateful for now." – Shailene Woodley
10. "The silhouette is the most important thing in clothes. Every French girl knows that. High-waisted trousers give you long legs and a pretty bum which, after all, is what we all want." – Lou Doillon
11. "My legs are so long, people are always asking me if I play basketball." – Unknown
12. "Long legs look best in high heels." – Unknown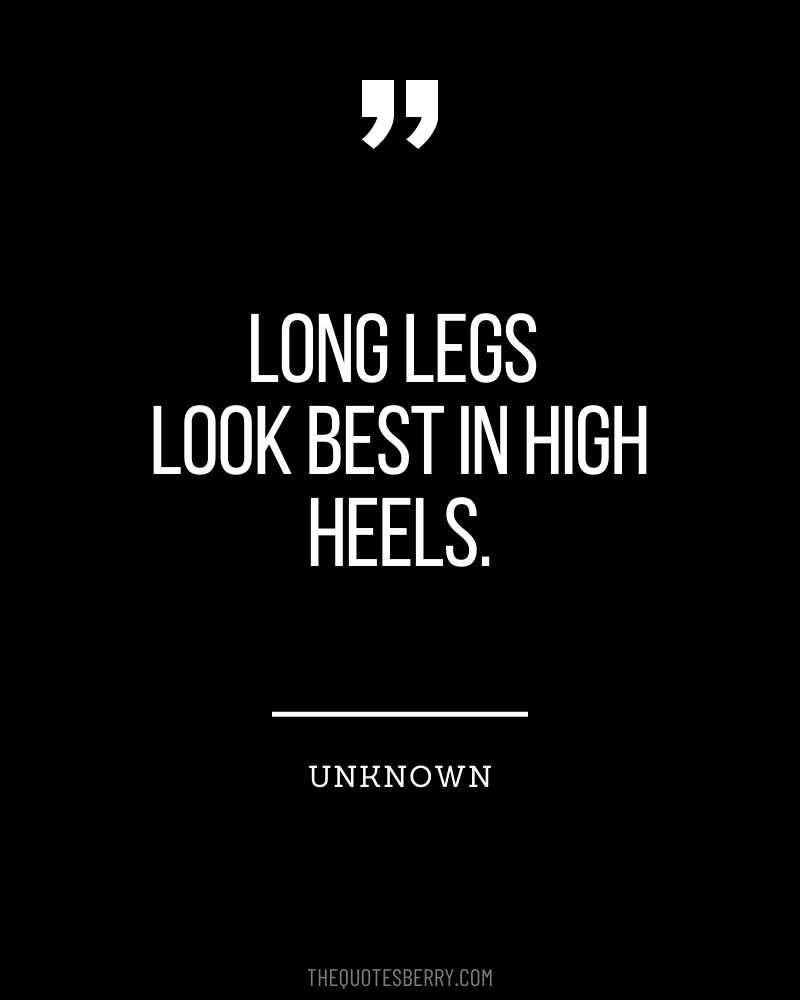 13. "I have good legs, and why hide them?" – Ivana Trump
14. "Give a girl the right shoes, and she can conquer the world." – Marilyn Monroe
15. "I think that high heels were invented by a man because they just look sexy on a woman's legs." – Unknown
16. "Beautiful legs can always be enhanced by the addition of a high heel." – Unknown
17. "Even the most beautiful legs end somewhere." – Julian Tuwim
18. "Never underestimate the power of a pair of great legs." – Unknown
19. "He who has long fingers should also have long legs." – Swedish Proverb
20. "I won't change my legs. because I'm contented with my long-legged." – Melanie Marquez
21. "I wear high heels for long legs." – Georgia May Jagger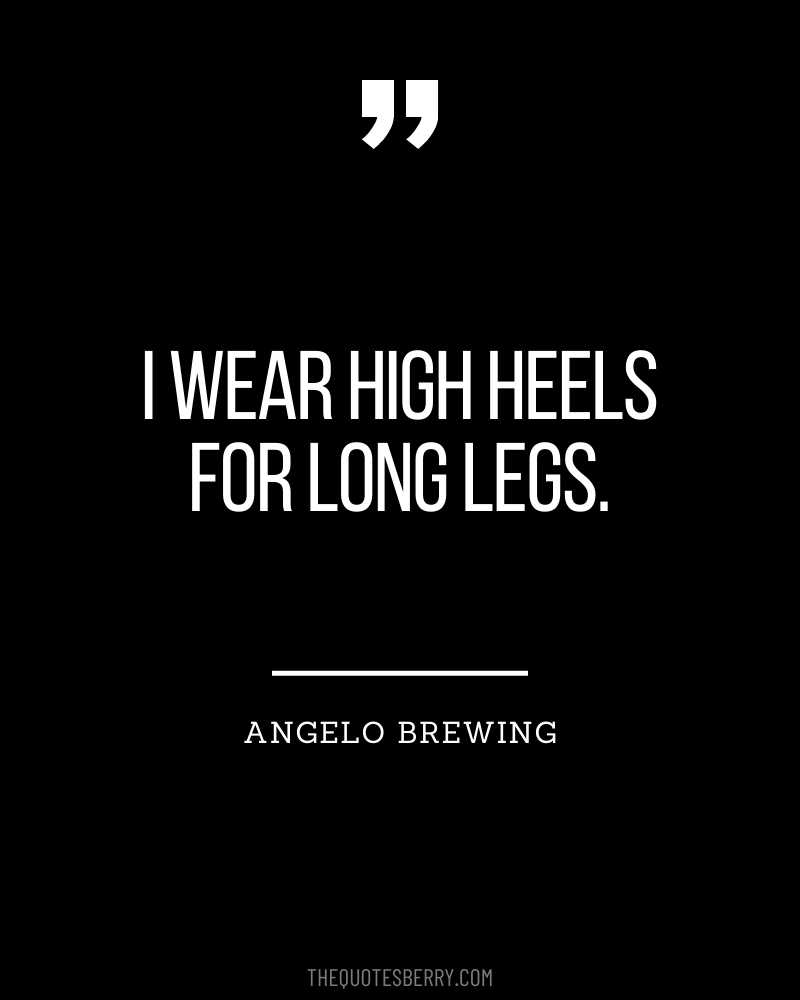 22. "Everyone has a best feature, so find clothes and accessories to accentuate those, whether it's your shoulders or your long legs!" – Tim Gunn
23. "Sexy is a girl who's comfortable with herself. Long legs are beautiful… and also a nice neck." – Scott Speedman
24. "How long should a man's legs be? Long enough to touch the ground." – J D Salinger
25. "I'm attracted to long-legged girls with long arms and a little head." – Alvin Ailey
Long Legs Instagram Captions
Looking for some good Instagram captions for photos featuring your long legs? Look no more, we got you covered.
26. Gotta love these long legs!
27. I'm so thankful for my long legs! They take me places I never thought I could go. #blessed #thankful
28. Just because my legs are long, doesn't mean I'm easy to catch. #modeling
29. Everyone can use a little extra leg room.
30. Tall, tanned, and confident.
31. Lookin' good and feelin' fine with my long, beautiful legs!
32. When you're feeling extra tall today. #longlegs
33. If my legs are longer, does that mean I can reach my goals faster?
34. Showing off my long legs in my new jeans!
35. If my legs were any longer, I would trip over myself!
36. Long legs always look good in a pair of high heels!
37. Sorry #notsorry for all the leg selfies. I'm just really proud of my tall genes!
38. Long legs always look better in a sundress.
We hope you enjoyed enjoyed our compilation of long legs quotes and Instagram captions.
Related Posts
75+ Amazing Jeans or Denim Skirt Captions for Instagram
55+ Long Skirt Captions and Quotes for Instagram