There are many benefits to following self-made rules in life. Perhaps the most important benefit is that it helps us to stay focused and disciplined. When we have a set of rules that we follow, it becomes much easier to stay on track and achieve our goals. Additionally, following rules can help us to avoid making impulsive decisions that we may later regret. Finally, by adhering to a set of personal guidelines, we send a message to those around us that we are serious about our commitments and takes our responsibilities seriously. Here are some 7 rules of life quotes posters that will inspire you.
7 Rules of Life Quotes Poster #1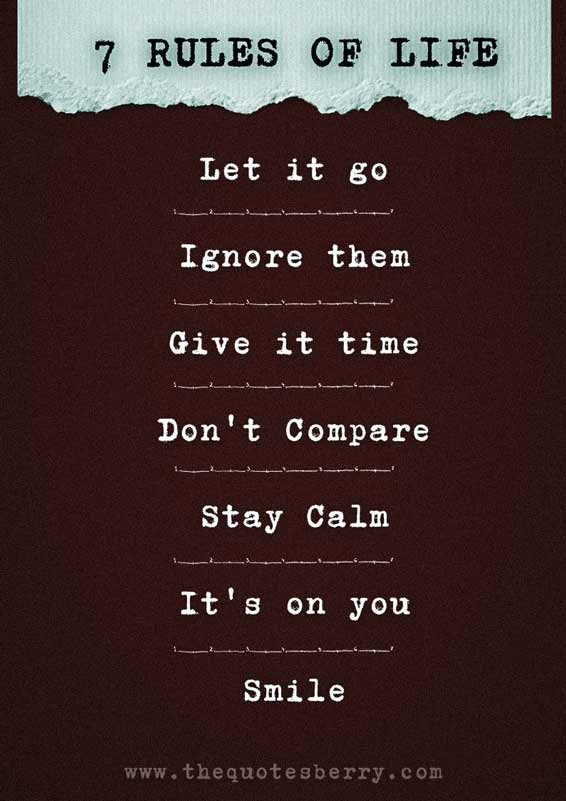 1. Let it go
2. Ignore them
3. Give it time
4. Don't Compare
5. Stay Calm
6. It's on you
7. Smile
7 Rules of Life Quotes Poster #2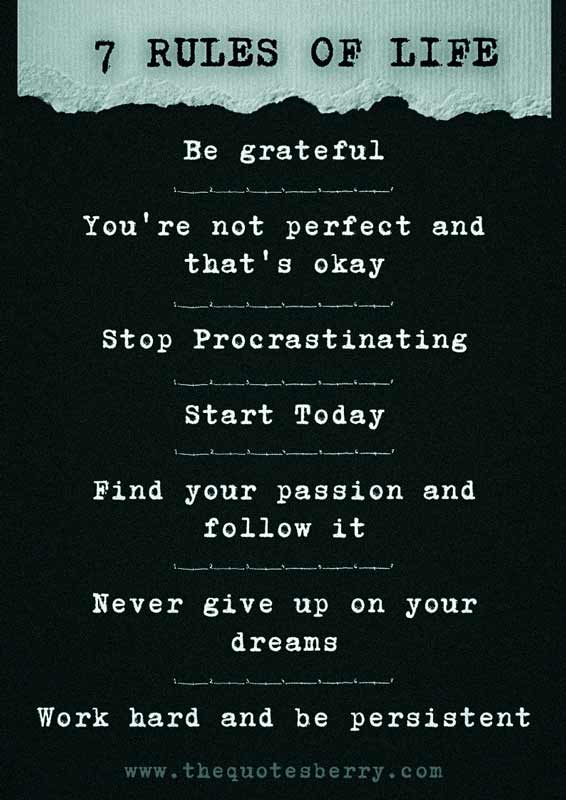 1. Be grateful
2. You're not perfect and that's okay
3. Stop Procrastinating
4. Start Today
5. Find your passion and follow it
6. Never give up on your dreams
7. Work hard and be persistent
7 Rules of Life Quotes Poster #3
1. Create your own opportunities
2. Be patient
3. Appreciate the little things in life
4. Reward yourself for your achievements
5. Simplify your life
6. Do not take things for granted
7. Do not put things off until tomorrow what you can do today
7 Rules of Life Quotes Poster #4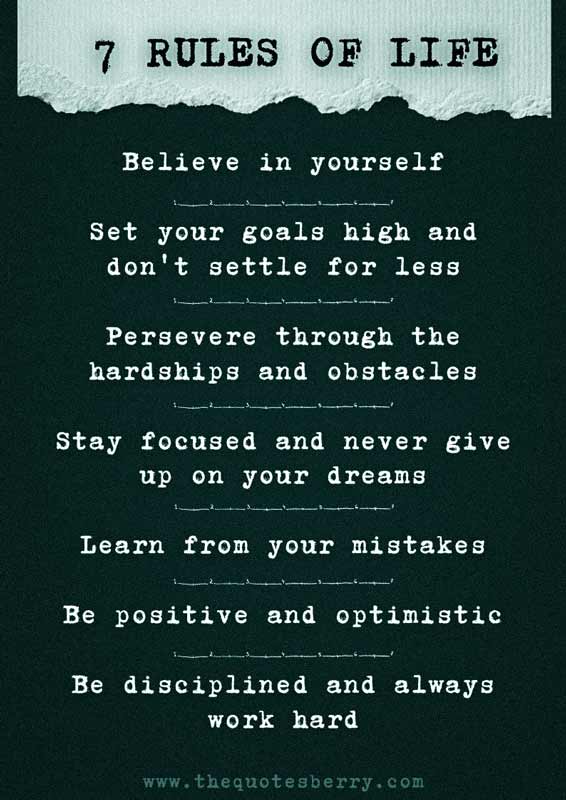 1. Believe in yourself
2. Set your goals high and don't settle for less
3. Persevere through the hardships and obstacles
4. Stay focused and never give up on your dreams
5. Learn from your mistakes
6. Be positive and optimistic
7. Be disciplined and always work hard
7 Rules of Life Quotes Poster #5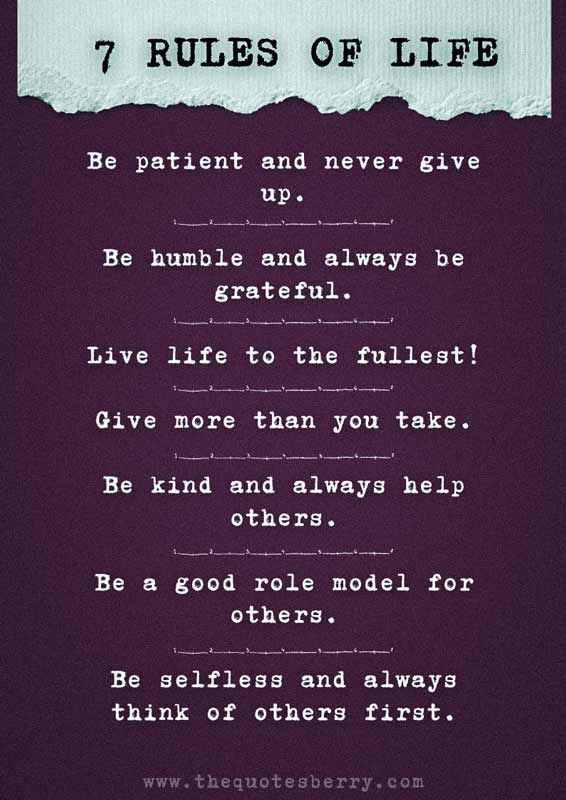 1. Be patient and never give up
2. Be humble and always be grateful
3. Live life to the fullest!
4. Give more than you take
5. Be kind and always help others
6. Be a good role model for others
7. Be selfless and always think of others first
7 Rules of Life Quotes Poster #6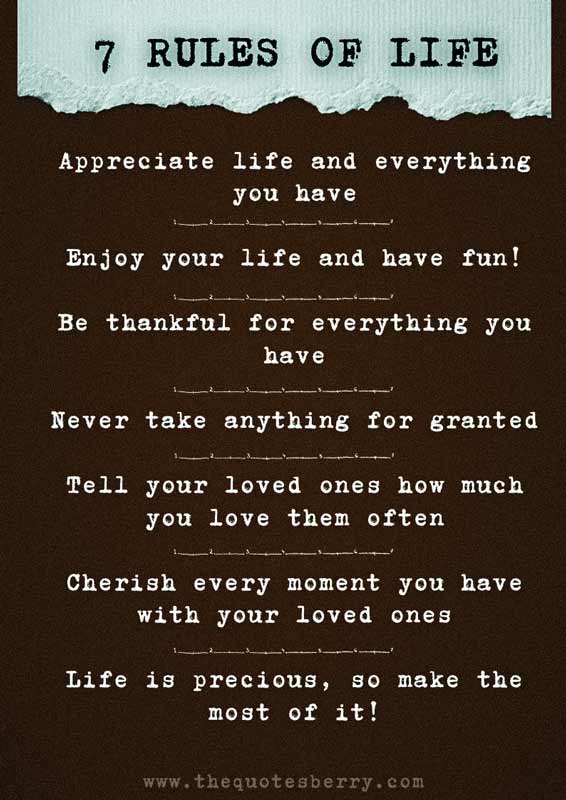 1. Appreciate life and everything you have
2. Enjoy your life and have fun!
3. Be thankful for everything you have
4. Never take anything for granted
5. Tell your loved ones how much you love them often
6. Cherish every moment you have with your loved ones
7. Life is precious, so make the most of it!
7 Rules of Life Quotes Posters #7
1. Make a difference in someone's life every day
2. Do something good for someone every day
3. Always be there for others when they need you
4. Help others as much as you can
5. Touch someone's life in a positive way every day
6. Always lend a helping hand to those in need
7. Pay it forward – help others whenever you can
We hope you enjoyed our 7 rules of life quotes posters.
Related Posts
60+ Wise Japanese Sayings About Life That'll Make You Think
90+ Tomorrow is Not a Promise Quotes & Sayings